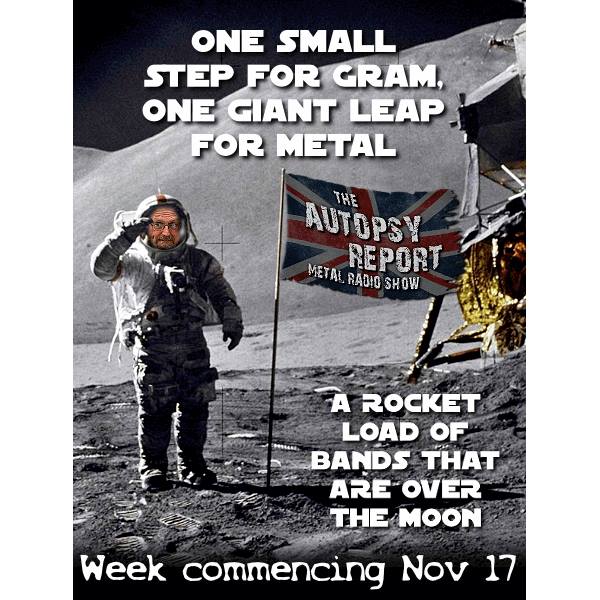 Catch a Motherfaster song you have never heard before (except for those of you who were in our shows) on a dozen of radio stations during this week!
The Autopsy Report Metal Radio Show 17th – 23rd November 2014
Houston… we ARE the problem. That's right, we're sticking it to the man again, even if it's the man in the Moon. Join us for another great leap for metal with a finger in the eye of mainstream and a pickaxe up the sphincter of the mundane. What on Earth, or Moon are we talking about? Must be too much oxygen in our suits. Just tune in…
This week's playlist:
Powerwolf – Son of a Wolf
Eyes of the Insane – Black Doom
Infitar – Mission Frontalist And Hedonis
Offensive Ground – Emptiness
Ripsaw – Evening In Chaos
Ravenous – Ravenous
Wrayth – Something to Hide
Hammerdrone – Subtle Knives
Counterhold – Victim Of A Parasite
Necrodemon – Supernatural
Engines Of Vengeance – Marwencol
Voodoo Terror Tribe – Twenty12
Motherfaster – The Royal Treatment
Insaniter – Ancient
AxX of Hate – Feel the Burn
Ripio – Decidir El Final
Patron Saint Of Plagues – Anarchy
De Mortuis – Son of Perdition
Pariah – Damnd
The Crazy World Of Arthur Brown – Fire
www.autopsyreport.co.uk
www.facebook.com/autopsyradio
www.radiovillains.com
Cheers,
Gramie
Prepare to be dissected.