GOT DIRT?
Explicit stories from the dirtiest Greek metal band.

Motherfaster cover "The green Manalishi"
New album from Greek metal band Motherfaster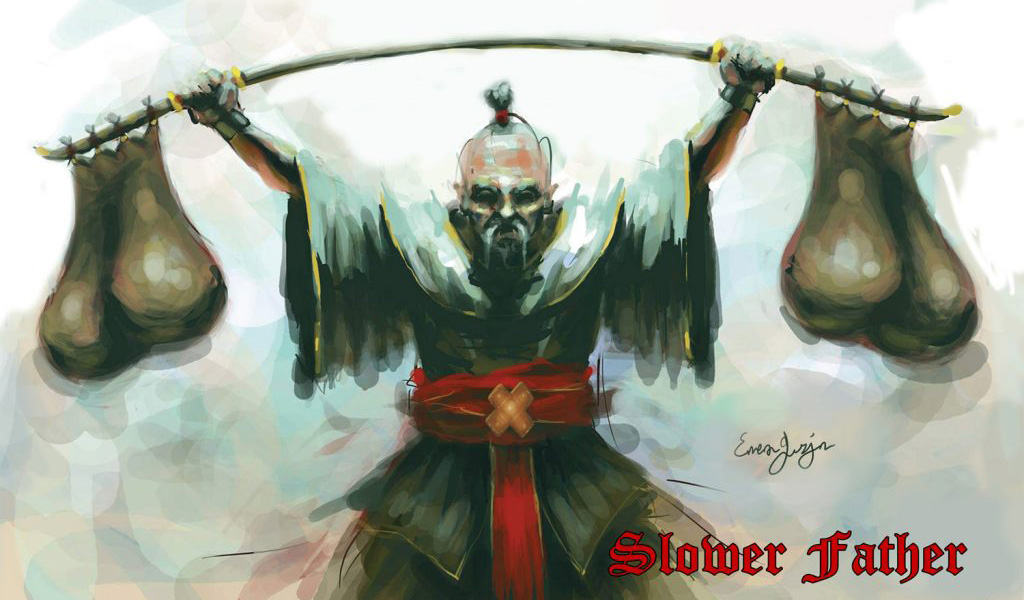 The second Motherfaster album is here! We recorded "Slower Father" at Pentagram studio and George Emmanuel handled the engineering and the mixing/mastering duties. As a result, we give you nine explicit stories gilded with a mix of heavy metal – hard rock music, that are taking our signature sound one step further.
Ruder – Dirtier – Heavier
Listen to "Slower Father" now: https://motherfaster.bandcamp.com/album/slower-father
Quotes from the press:
"These songs deserve international recognition, one by one!" – Metal Hammer
"…I will abandon the effort to describe it using other bands and I will tell you that Slower Father sounds like a Tarantino movie soundtrack, that has action scenes, but also those slow motion shots when the hero kills everybody in the bar…" – Rock Hard
"A release that has freshness, beautyful ideas and the passion that the heavy metal sound needs." – Metal Zone
"Motherfaster's second album has the prestige of intoxicating music. It is riveting you and it succeeds to create so many images in your mind, that can be transcribed into a story." – Noizy
Read the whole reviews here!
Videos from the new album
Our music video for "Shotgun Blast". Filmed during our support show for the legendary metal pioneers Rotting Christ, the song is about a failed suicide attempt and the agony that followed.
Lyric video for "Abused in the Garden of Love". An explicit story from the dawn of civilization! Inspired by an ancient Sumerian legend, it tells the tale of Goddess Inanna's raping by a farmer's young son.
Audio video for "Kamikaze Rider". The 80's/90's Greek motorcycle riders (also known as Kamikaze) inspired us for this one and we dedicate this song to them. God bless your reckless souls!
"Sinnerman" is an African-American traditional song. The song's most famous version was made by the great Nina Simone. We poured some molten metal over it and here it is!
Store

WTF? (Bio)
Motherfaster is the result of a bad idea, that its three creators had, after a jam session during the end of 2011.  They are based in Athens with the common purpose to extract the dirtiest side of their souls and present it as an audio insult.
After playing some gigs during 2012 – 2013, they took the request of their fans for an official release seriously. Consequently they hit the studio to create their self titled debut. The recording process was done in early 2014. George Emmanuel was the sound engineer and Jeffro Lackscheide mixed and mastered the album. In November 2014 the first single "The nymph and the god" was featured in the compilation CD Fear Candy that comes with Terrorizer magazine (Issue 254), along with legendary metal bands Exodus and Obituary. The album was released on February 24, 2015.
In the summer of 2016, they covered Impaled Nazarene's magnum opus "Blood is thicker than water".
Finally, the time has come for the successor. Entitled "Slower Father", it is recorded at Pentagram studio and mixing/mastering duties were handled by George Emmanuel. Nine explicit, dirty stories gilded with a mix of heavy metal – hard rock music. Motherfaster's second album is taking their signature sound one step further. Ruder, dirtier, heavier.
They released the first single "Abused in the Garden of Love" on November 11 and "Slower Father"  on December 2, 2019.
Motherfaster is: Paminos – Vox + Bass | Bill – Guitar | Jim – Drums
Tunes of Doom (Discography)

Q & A
(From an interview at True Metal Lives)
Describe your band's style. Genre, similar bands, etc.
Jim: The style of Motherfaster is like an avalanche of riffs. I don't actually like the term genre, because all of the band members of Motherfaster are grown and raised with the true essence of music, which lies out of any specific genre. For example, we worship bands like W.a.s.p, Whitesnake and Alice Cooper, the same way we love Asphyx, Impaled Nazarene, or Gorefest.
What are some of your musical influences both in metal and maybe in other styles of music?
Bill: Dimebag Darell, Randy Rhoads, Tonny Iommi, Lemmy, Danzig, Rory Galagher, Gary Moore, Manolis Hiotis, Andy La roque, Chuck Shuldiner,
ZZ top and the list goes on.
Now if you were to be a member of any band, who would you love to join up with?
Paminos: There are many musicians that I love and respect and it would be awesome to write, play, or compose a song with them, but being in a band is a lot more than that. So I have to say that, being a member of Motherfaster and After Dusk, fulfills me 100%!
Time to get philosophical. What IS heavy metal?
Paminos: Heavy metal is loud, distorted, controversial music.
Heavy metal has gone through some changes since the early days. New movements have come and gone as has its overall popularity. With that in mind, what direction do you see heavy metal going in the future?
Jim: Heavy metal is a die-hard motherfucker… Despite the fact that everything has been played, over and over again, by every band out there in the last three decades, it has a bizarre and unique way to reinvent itself. It's like a phoenix.
Some older Motherfaster videos
Motherfaster covered a black metal classic! This is "Blood is thicker than water", originally written and performed by Impaled Nazarene from Finland.
The uncensored music video "Jealously insane", from our self titled debut album!
A good idea? A proper title for an introduction video to Motherfater! Featuring the opening song from the first album. 
"Red Lights" filmed and recorded LIVE at Wreck Athens Fest, on March 20th, 2015.
This is the lyric video for our first single ever, "The Nymph and the God".
Audio video for "A Bad Idea" from our debut album. This is the first Motherfaster song ever and we wrote it during our first jam.
We are looking for a fourth accomplice…
Join our mailing list and download 3 songs for free!
Explicit stories from the dirtiest Greek metal band
THE dirtiest Greek metal band
Explicit stories from the dirtiest Greek metal band