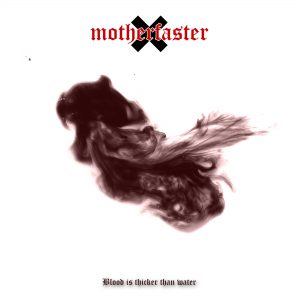 Motherfaster recorded a black metal cover! Impaled Nazarene's magnum opus "Blood is thicker than water", performed in the band's unique way, but preserving the original magic and might. A love drama that unfolds during amazing guitar riffs. George Emmanuel engineered, mixed and mastered the song. Enjoy the video!
Lyrics (Original):
Lost in memories, of forgotten love
On hot summer night we were swimming naked under a moon
Lost in dreams, deep pain inside
The picture of deep love burning in my mind
And heavens cried for my love
The night was still as I lifted her body on shore
Nothing to live for, I'm better off dead
I can't bear the pressure living without you my love
And heavens opened for myself
The night was black as I pulled the trigger of my gun
Credits:
This version of "Blood is thicker than water" is a black metal cover song performed by Motherfaster from Greece.
Originally written and performed by Impaled Nazarene from Finland.
Drums, guitar and bass recorded at Esoteron studio. Vocals recorded at After Dusk studio.
Engineered, mixed and mastered by George Emmanuel.
Year: 2016
Link: https://youtu.be/X0zPQyQRC_8
Short Bio:
Motherfaster is the result of a bad idea, that its three creators had, after a jam session during the end of 2011.  They are based in Athens with the common purpose to extract the dirtiest side of their souls and present it as an audio insult.
They recorded their debut in early 2014. George Emmanuel was the sound engineer and Jeffro Lackscheide mixed and mastered the album. In November 2014 the first single "The nymph and the god" was featured in Terrorizer magazine (Issue 254), along with legendary metal bands Exodus and Obituary. The album was released on February 24, 2015.
In the summer of 2016, they covered Impaled Nazarene's magnum opus "Blood is thicker than water".
Motherfaster is: Paminos – Vox + Bass | Bill – Guitar | Jim – Drums