The first single from our new album "Slower Father" is "Abused in the Garden of Love". An explicit story from the dawn of civilization! An ancient Sumerian legend feauring Goddess Inanna inspired us for this one.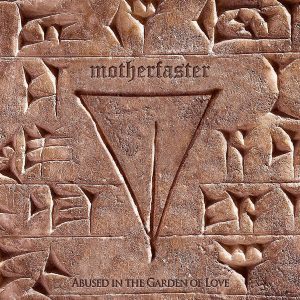 The young son of a farmer saw the Goddess sleeping under a tree, in the garden that he was supposed to work that day. Her beauty mesmerised him and he went for it… He undressed her and made love to her as she slept. When he was finished, he realised the foulness of his deed and fled the scene. Inanna did not wake up during the raping, because she was very tired, but when she woke up, she knew what had happened. She turned the whole kingdom upside down to find the guy and when she found him, she sealed his fate.
Some of the song's lyrics are actually from the original poem, dating more than 5.000 years old! Also the single's cover features the first genaration Sumerian symbol – letter for "woman" and "vagina".
Stream, or download: YouTube | Spotify | Apple Music | Amazon Music
Lyrics:
I was heading for work in the gardens
But when I got there, the seedlings had failed
I was totally stroked by disaster
And once again by the sight of a solitary ghost
Oh, I should have gone away, but I was smitten by her
The sight, a marvel, as she slept
I felt like I was born again
I stepped a bit closer, my eyes fixed on her
Her vulva portrayed, how blessed I felt there
I gently undressed her, in loving despair
And I slipped in her womb
Yes, I came in her womb as she slept
Dog, pig! Her voice is piercing me
How did you dare to touch me against my will?
Dog, pig! So, you shall die before me
A farmer's boy can't rape his goddess and live
Oh, I should have gone away, but I was smitten by her
The sight, a marvel, as she slept
I felt like I was born again