Here is a fast one from our new album "Slower Father". The 80's/90's Greek motorcycle riders (also known as Kamikaze) inspired us for "Kamikaze Rider" and we dedicate this song to them. God bless your reckless souls!
Stream, or download: YouTube | Spotify | Apple Music | Amazon Music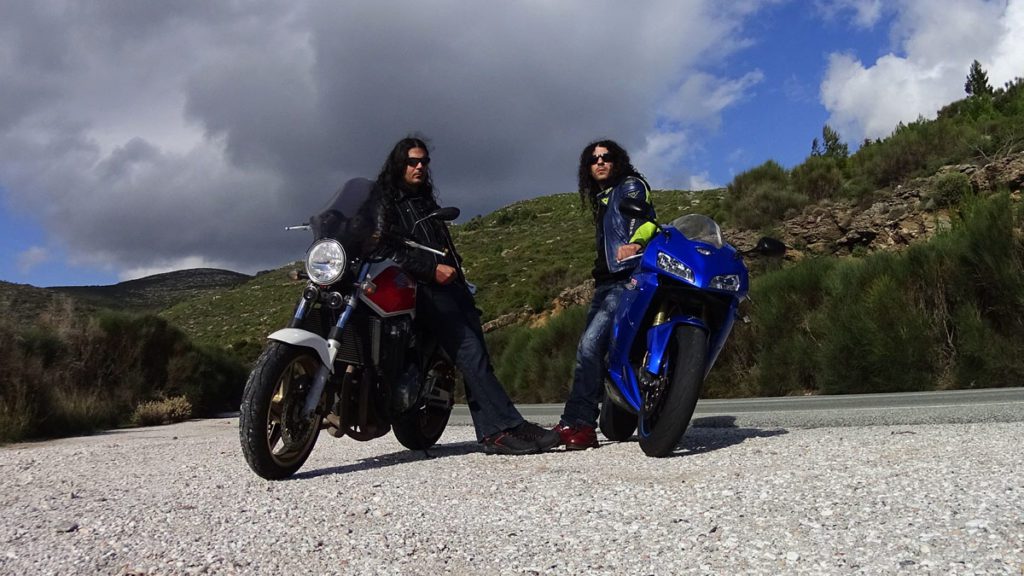 Lyrics:
I seek for the thrill, and find it I will
I'll conquer this city with my horse of steel
The world is made of cowards, but I'm none of them
There is no tomorrow, I live for the day
I open the gas and I kick your ass
You'll lose all your money, you're not fast enough
Illegal drag racing in opposite lane
Danger approaching, front wheel in the air
Kamikaze rider, violence and agony
Kamikaze rider, I'm made of flesh, bones, leather and steel
Short Bio:
Motherfaster is the result of a bad idea, that its three creators had, after a jam session during the end of 2011.  They are based in Athens with the common purpose to extract the dirtiest side of their souls and present it as an audio insult.
After playing some gigs during 2012 – 2013, they took the request of their fans for an official release seriously. Consequently they hit the studio to create their self titled debut. George Emmanuel was the sound engineer and Jeffro Lackscheide mixed and mastered the album. In November 2014 Terrorizer magazine featured the first single "The nymph and the god" in the compilation CD Fear Candy, along with legendary metal bands Exodus and Obituary. They released the album on February 24, 2015.
In the summer of 2016, they covered Impaled Nazarene's magnum opus "Blood is thicker than water".
Finally, the time has come for the successor. Entitled "Slower Father", it is recorded at Pentagram studio and mixing/mastering duties were handled by George Emmanuel. Nine explicit, dirty stories gilded with a mix of heavy metal – hard rock music. Motherfaster's second album is taking their signature sound one step further. Ruder, dirtier, heavier.
They released the first single "Abused in the Garden of Love" on November 11 and "Slower Father"  on December 2, 2019.
Motherfaster is: Paminos – Vox + Bass | Bill – Guitar | Jim – Drums