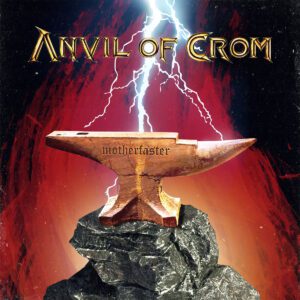 What do a hollywood film, a heavy metal band and a former governor of California have in common? The beautiful music of Basil Poledouris. Anvil of Crom was part of the soundtrack for the infamous movie "Conan the Barbarian", starring Arnold Schwartzenegger and James Earl Jones. We took a bet against ourselves to do justice to this piece, using only our three instruments (Guitar, bass and drums), while retaining the power and the thunder of the original version. Anvil of Crom will be released officially on June 30, 2022.
Spotify pre-save:  https://show.co/mG7HInF 
Short Bio:
Motherfaster formed after a jam session during the end of 2011.  They are based in Athens with the common purpose to extract the dirtiest side of their souls and present it as an audio insult.
They recorded their debut in early 2014. George Emmanuel was the sound engineer and Jeffro Lackscheide mixed and mastered the album. In November 2014 Terrorizer magazine (Issue 254) featured the first single "The nymph and the god", along with legendary metal bands Exodus and Obituary. The album was released on February 24, 2015.
In the summer of 2016, they covered Impaled Nazarene's magnum opus "Blood is thicker than water".
On December 2, 2019 they released the successor. Entitled "Slower Father", it is recorded at Pentagram studio and George Emmanuel mixed and mastered it. Nine explicit, dirty stories gilded with a mix of heavy metal – hard rock music. Motherfaster's second album is taking their signature sound one step further. Ruder, dirtier, heavier.
On January 25, 2020 they opened the Athenian show of metal pioneers Rotting Christ. During the following lockdown they recorded a cover version of Fleetwood Mac's "The green Manalishi (With the two pronged crown)".
In 2022 Motherfaster released a cover of "Anvil of Crom" and two long awaited original singles.
Motherfaster is: Paminos – Vox + Bass | Bill – Guitar | Jim – Drums