WTF?
Motherfaster is a bad idea which was conceived during the end of 2011, in between Paminos (Vocals & Bass), Bill (Guitar) and Jim (Drums). Based in Athens, it's sole purpose is dirty music with outcast stories for stained souls.
After playing a dozen gigs during 2012 – 2013, they took the applause of their fans seriously and started to record their first album. The recording process was done in few hours during February – March 2014.
The sound was engineered by George Emmanuel and the album was mixed and mastered by Jeffro Lackscheide.
In November 2014 the first single "The nymph and the god" was featured in the compilation CD Fear Candy No 138, that comes with Terrorizer magazine (Issue 254), along with legendary metal bands Exodus and Obituary.
The band's debut album "Motherfaster" was released on February 24, 2015.
In the summer of 2016, they covered a classic black metal song entitled "Blood is thicker than water" and released a video for it.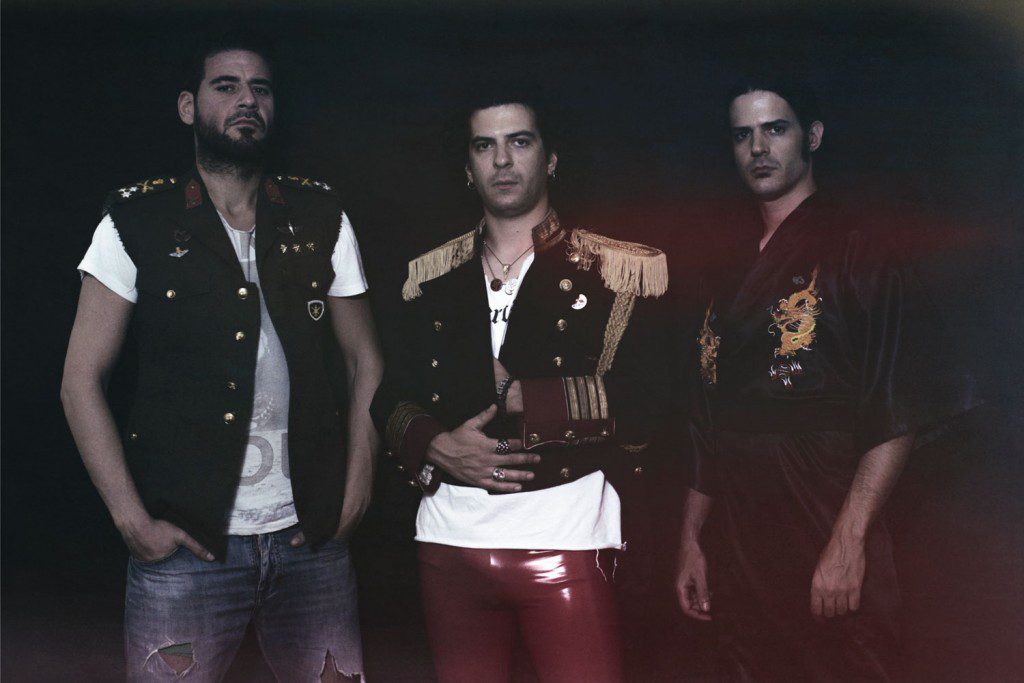 is:
Paminos – Vox + Bass
Bill – Guitar
Jim – Drums